BLAIR STREET GARDENS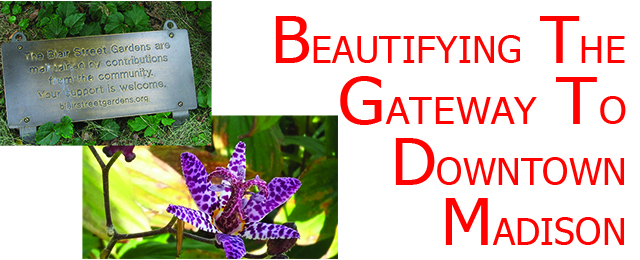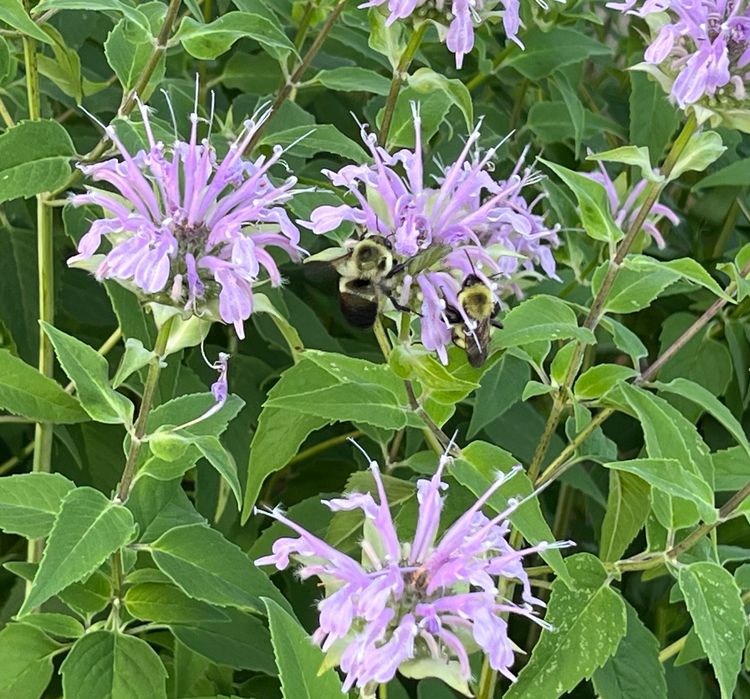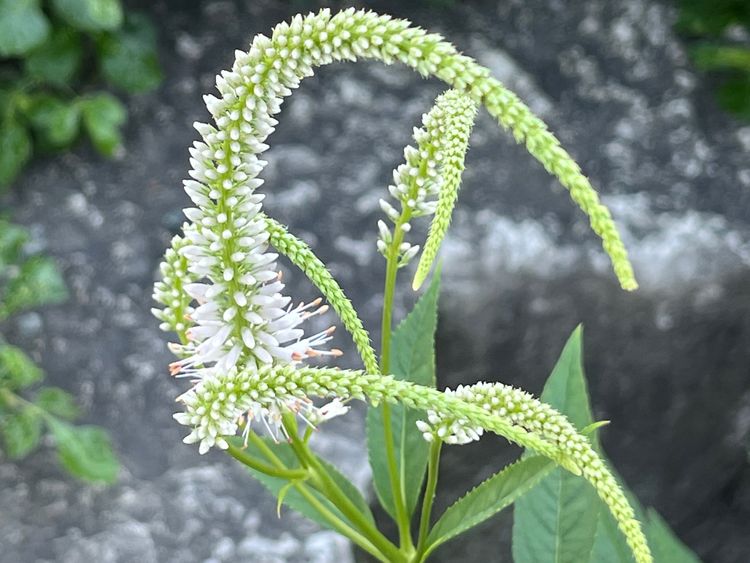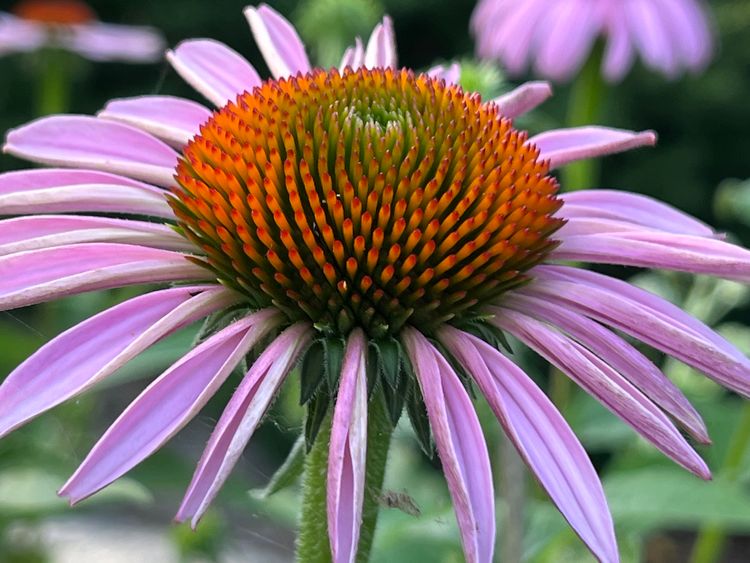 Volunteer Event
Thanks to the six volunteers who helped out at The Gateway Garden on Tuesday, July 12. It was a lovely evening, and we pulled lots of weeds. Goth of our gardens - The Gateway Garden and Wilson Green - are maintained by bolunteers. It takes hours every season to prune, weed, and mulch, and volunteers are always needed. Spend an hour or two a summer with us - we always appreciate the help. Email info@blairstreetgardens.org if you want to sign up.
Update on Street Construction Affecting The Gateway Garden
The reconstruction of "the hairball intersection" at John Nolan Drive and Williamson, Wilson and Blair Streets has temporarily destroyed the area of The Gateway Garden that we call "the point". A retaining wall containing an historic plaque was removed, along with tons of soil. The city and state have promised that the area will be restored to its original condition. The city gave us several dozen plants to replace the ones destroyed, and they are being cared for at a Board member's house until they can be planted. Hopefully, all this will be over in a few weeks.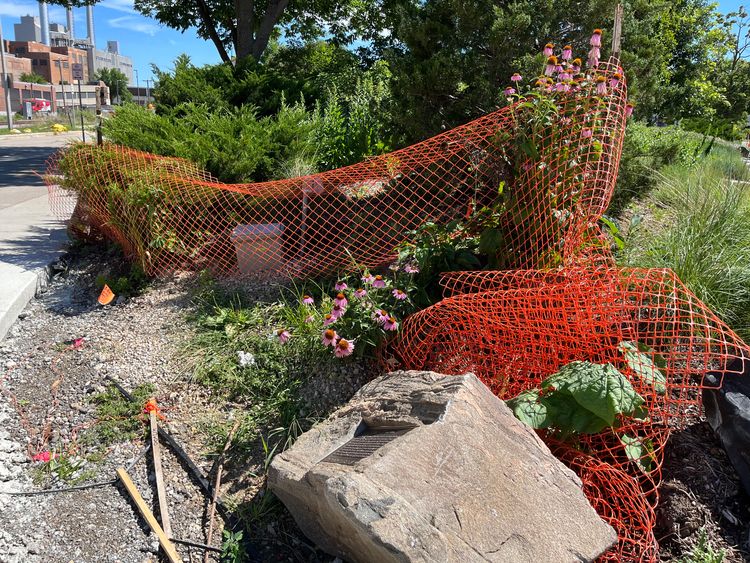 Treasurer Still Needed
Do you like to count money? BSG is looking for a volunteer to handle the duties of Treasurer. Duties take an average of 2 hours a month, less in some months, more in others. Duties include maintaining financial records and mailing lists, handling mail, paying bills, processing contributions, etc. Ideally, the volunteer should be familiar with Excel. If interested or for more information, email BSG at info@blairstreetgardens.org.
New Bench Installed at The Gateway Garden
We are pleased to announce that BSG has installed a second bench at The Gateway Garden. The bench honors Jeff Kuesel, one of BSG's co-founders. Due to his tireless dedication over nearly 30 years, the BSG continues today. Jeff handled the administration and fundraising, and he spent endless hours planting spring bulbs and summer annuals and tending to the perennials and shrubs. Many of you will remember seeing him working in the Gardens in all kinds of weather during evenings and weekends. Thank you to all who contributed! The bench, designed by local artists Michael Burns and Kevin Earley, is made of white oak and aluminum.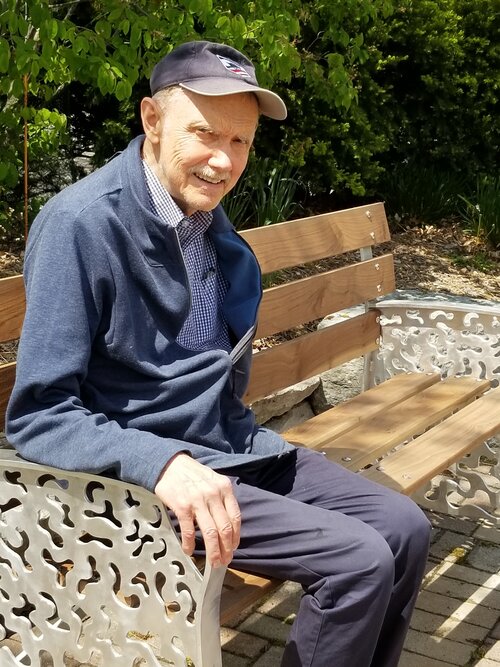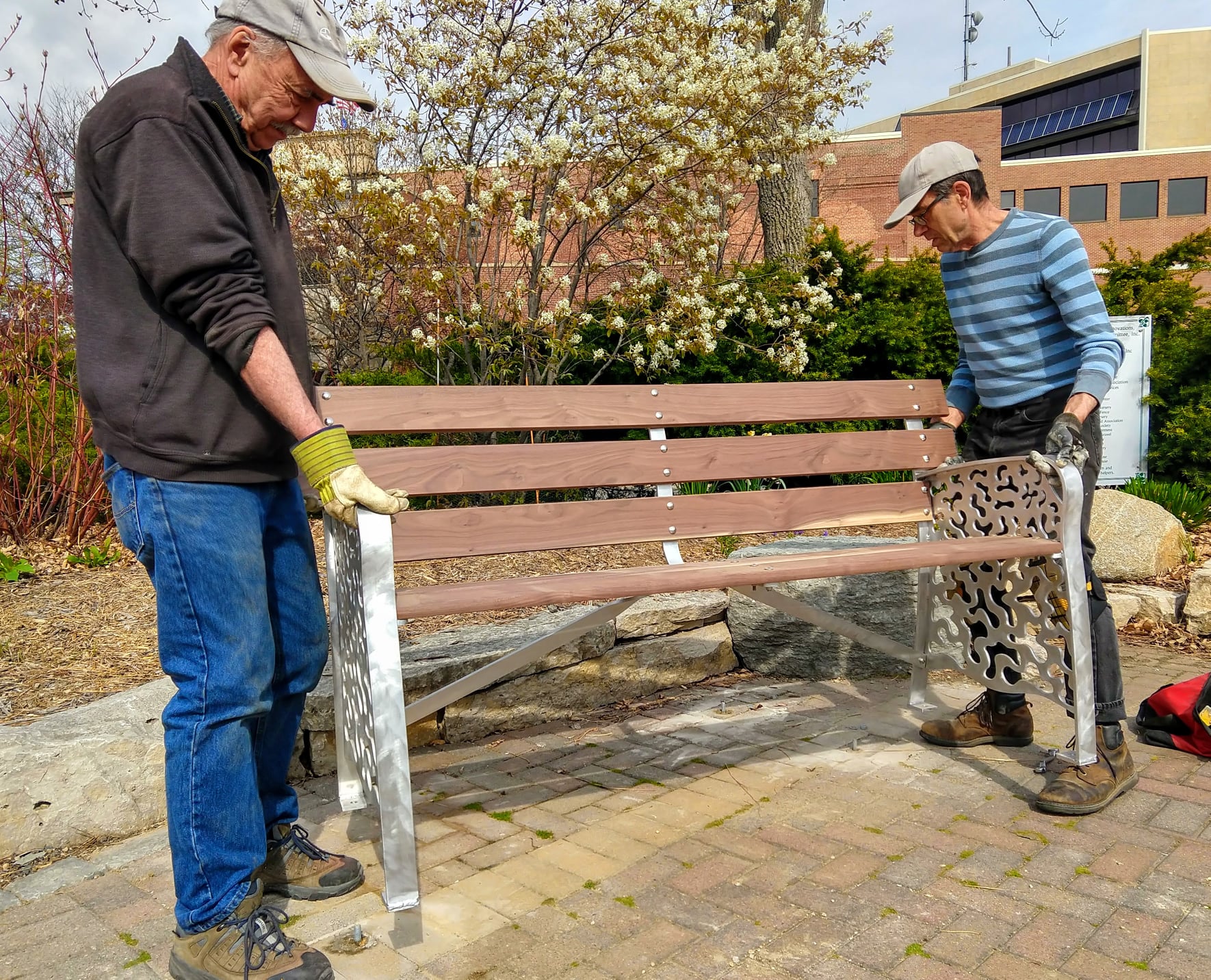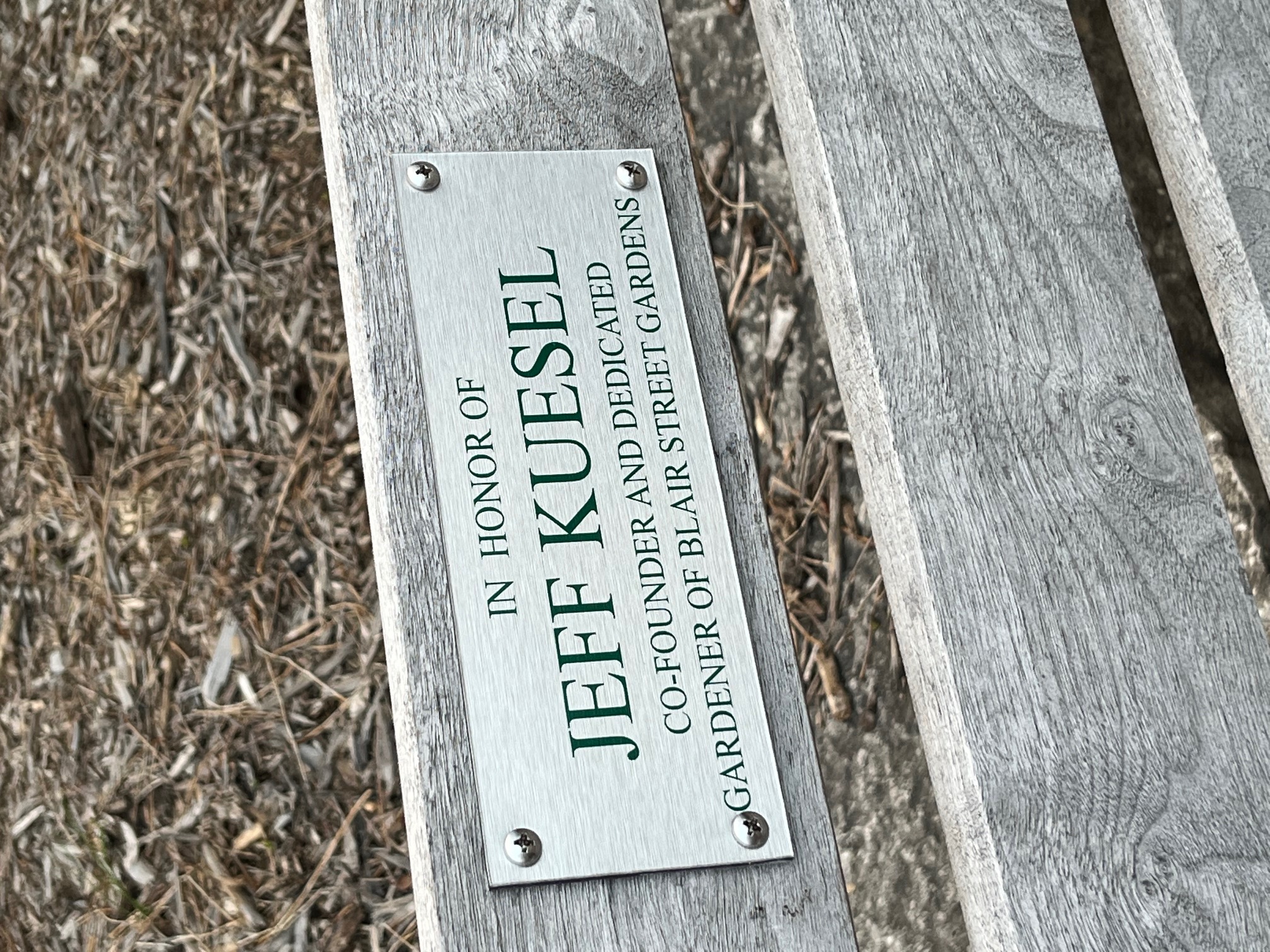 Annual Newsletter
Check out our current newsletter.
Interested in Serving on the Board?
If you are interested in helping to guide Blair Street Gardens of the next season, please consider joining the Board. Responsibilities include 1-3 meetings a year plus being available for input by e-mail. Or, if you prefer, you can participate on an informal basis. Contact info@blairstreetgardens.org if you are interested.
Consider memorializing a loved one by purchasing a tree or bench. Click here for details.
If you would like to contribute, please go to our Donate to the Gardens page.
If you have any questions about the Gardens, please contact us at info@blairstreetgardens.org.
---
Check us out on Facebook.