BLAIR STREET GARDENS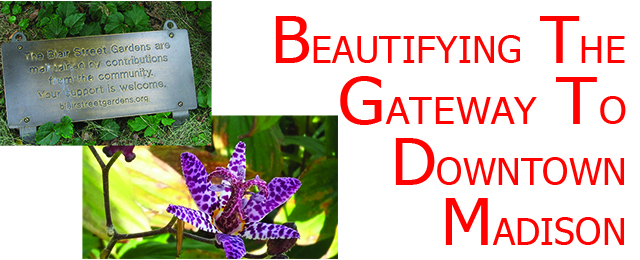 Fall Volunteer Opportunities
Volunteerrs are needed for several Saturday Work Days this fall. We will be doing gardening chores on October 26 and November 2 from 9am to 12 noon. Please see our Volunteer page for more information.
NOVEMBER 2ND WORK DAY RESCHEDULED FOR SATURDAY, NOVEMBER 9TH!
The Blair Street Gardens Committee, Inc.
The Blair Street Gardens Committee, Inc. was formed in 1985 to create and maintain the public gardens at the Blair Street/John Nolen Drive intersection in downtown Madison. We have three garden areas:
The Gateway Garden on Williamson Street (in front of the Gateway Mall and across from Machinery Row Bikes)
Wilson Green on E. Wilson Street (next to the Crowley Pumping Station and across from The Cardinal Bar)
MGE Garden on S. Blair Street (next to the MGE Building)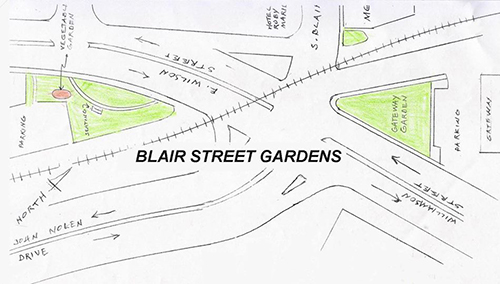 Interested in Serving on the Board?
If you are interested in helping to guide Blair Street Gardens of the next season, please consider joining the Board. Responsibilities include 1-3 meetings a year plus being available for input by e-mail. Or, if you prefer, you can participate on an informal basis. Contact info@blairstreetgardens.org if you are interested.
Consider memorializing a loved one by purchasing a tree or bench. Click here for details.
If you would like to contribute, please go to our Donate to the Gardens page.
If you have any questions about the Gardens, please contact us at info@blairstreetgardens.org.
---
Check us out on Facebook.